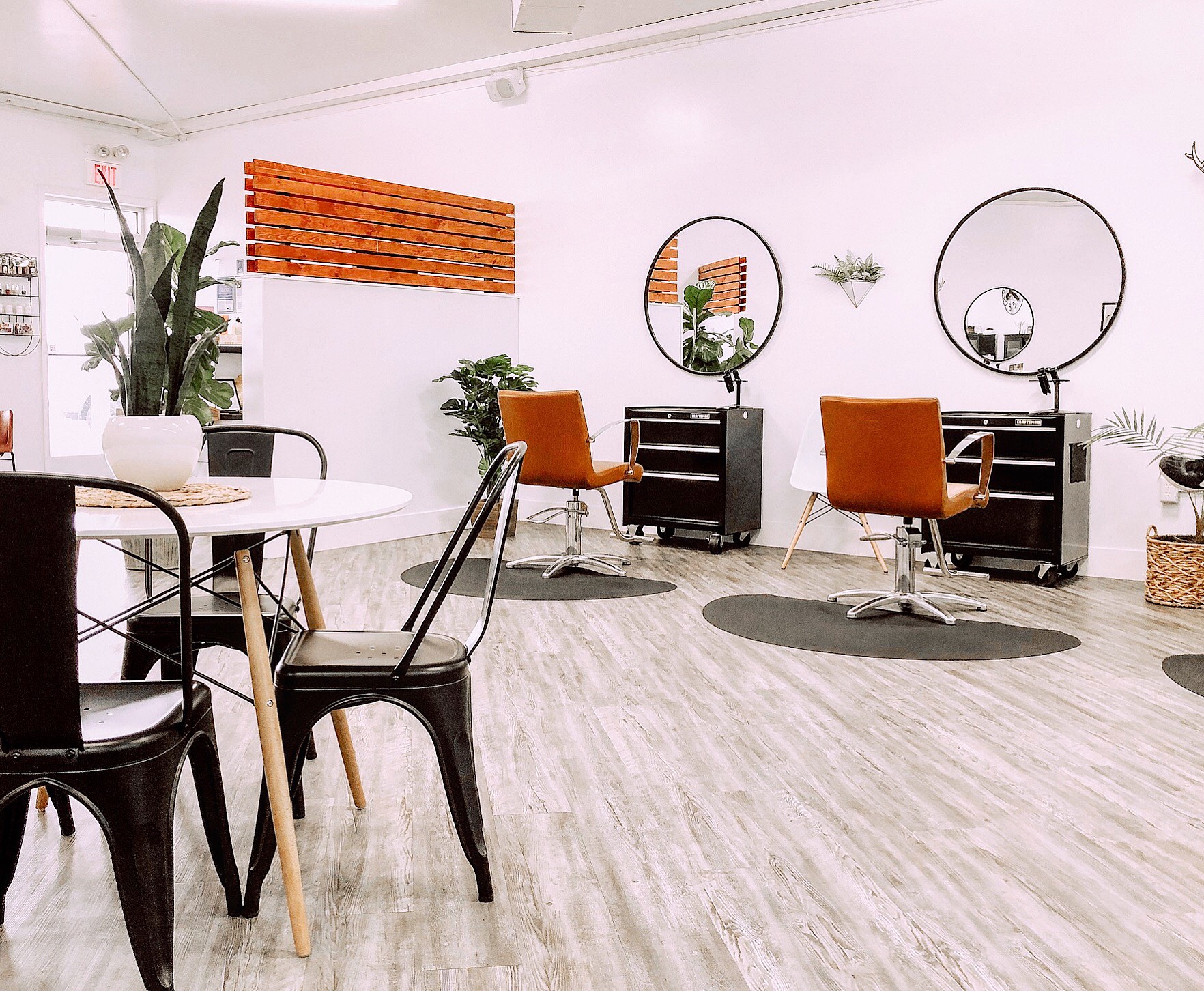 please keep in mind that all services are priced by each individual stylist. the stylists prefer to consult over text or in person prior to your service. quotes for your service can be given during the consultation.
customized full foil

tipped out ends

color melt
customized color to complement your hair color as it grows out
customized lowlight/highlight

color melt
full highlight
starting at
partial highlight
starting at
mini highlight
starting at
gloss or root smudge
starting at
brazilian blowout
starting at
keratin treatment
starting at
habit handtied and glow hidden bead
priced per weft, quote given over a text consultation or an in person consultation. color service for the perfect blend is not included in the extension quote.
monogram salon is a licensed retailer of halocouture temporary extensions. halos are amazing for special occasions or whne you're wanting to add a little extra length or fullness for the day withotu the commitment of permanent hair extensions. halo's begin at $360.
Bride to be?
book monogram salon for your wedding now!
cancellations: each individual stylist holds the right to place a deposit or a cancellation policy if necessary. in certain circumstances, the salon may require a deposit for future services to be booked after cancellations/no shows or zero forms of payment. we hold the right to refuse service at any time.
children: please keep in mind that our nature of business is not for hobby and can be incredibly dangerous. your family matters to us too & we want them to be safe as well as our equipment. we ask that you please keep small children at home if they are not receiving services.